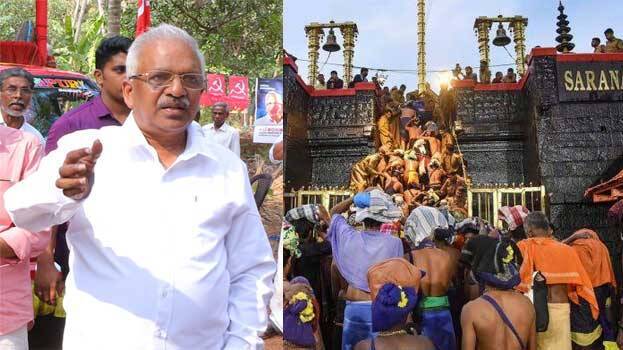 THIRUVANANTHAPURAM: CPM leader P Jayarajan has said the State government had only tried to implement the Supreme Court order in the Sabarimala women's entry issue.

"When issues regarding women's entry came up, the Right wing political parties in Kerala had taken a misogynist stand. The Left organised programmes including human chain to protest against this stand.

If the CPM had decided to take women to Sabarimala as part of the Supreme Court order, tens of thousands of women would have entered Sabarimala temple. But, the CPM didn't take such a stand," Jayarajan said in an interview given to a magazine.

P Jayarajan said that the CPM had always held the same stand. "The government in its affidavit before the Supreme Court had suggested the need for consulting authoritative centers for their opinions related to tradition."

Meanwhile, Jayarajan said Sabarimala issue was not the main reason for the LDF's drubbing in the last Lok Sabha election. The real reason was the misunderstanding that at national level, Rahul Gandhi would come to power, defeating Modi.