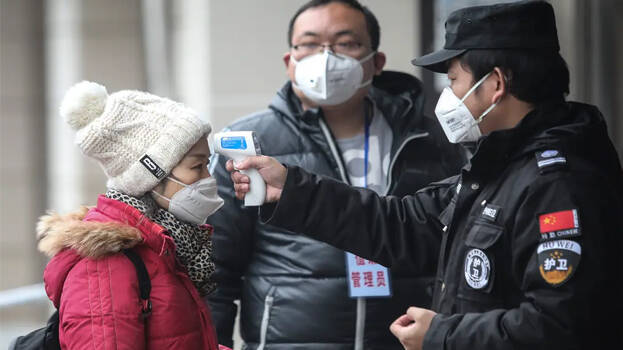 BEIJING: The number of confirmed deaths from China's coronavirus outbreak spiked to 425. 63 people died yesterday. A meeting held decided to improve the national emergency management system and improve ability to deal with urgent, difficult and dangerous tasks in light of the shortcomings and deficiencies exposed in the response to the outbreak. According to the National Health Commission of China, 20,438 people have been diagnosed with the virus.
About 150 people outside China were diagnosed with the disease. Hong Kong closed 10 of its 13 routes on the border with China. China harshly criticized US for denying visa to those who visited China in the past two weeks. China accused US of spreading concern. The World Health Organization (WHO) has taken immediate steps to prevent fake news globally.
Meanwhile, China has admitted that it has failed to deal with the virus. China's top leadership group headed by President Xi Jinping has admitted lapses and shortcomings in the Communist Party of China (CPC)-ruled country's response to the raging coronavirus outbreak. CPC noted the shortcomings and difficulties in the matter, and suggested that the system be made more efficient.
Meantime, the Kerala Government declared the novel coronavirus outbreak as a state disaster after three from the state was diagnosed with the virus. The act was based on the possibility of spreading the virus to all districts. The decision was taken by the state disaster management authority apex committee meet led by Chief Secretary Tom Jose.