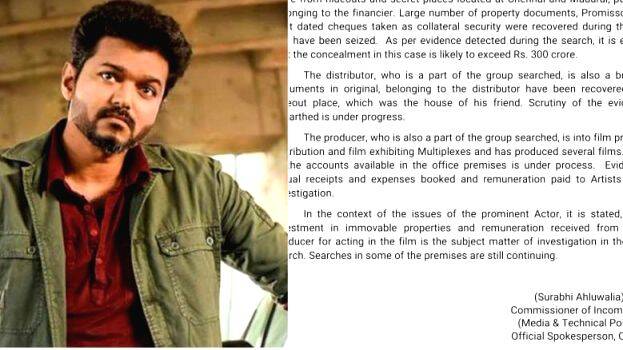 Following the raids conducted at the premises of Tamil actor Vijay, film producers and financiers, the Income Tax Department on Thursday released an official statement revealing details about the raid. The raids, which were conducted over 38 premises in different parts of Tamil Nadu, have been going on since Wednesday morning.
According to the official statement, unaccounted cash of over Rs 77 crores have been seized from the premises of a financier who was associated with Vijay's latest film 'Bigil'. Meanwhile, the statement does not mention the name of the actor nor does it mentions any unaccounted money recovered from the actor's premises.
Sources said that the raids were conducted and four people including Vijay were questioned by the Income Tax officials after they received a tip-off regarding suspected tax evasion following the huge success of 'Bigil'.