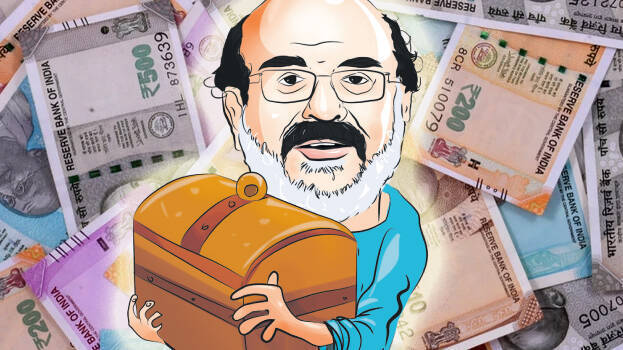 THIRUVANANTHAPURAM: The budget to be presented by State Finance Minster Thomas Isaac on February 8 (Friday) will be the one that will lay emphasis on completing the existing or ongoing projects.

The recent Union budget had resulted in the loss of Rs 2636 crore revenue share from the Central government. Under this circumstance, an attempt will be there in the budget to reduce expenditure and mobilise additional resources. To achieve this, the government may go for increasing the land tax and fee of government services.

The budget may also have steps to realise the development projects to the tune of Rs 47000 crore announced via KIIFB.

Out of this, works to the tune of Rs 18,000 crore have been put out to tender and the construction works to the tune of Rs 14,000 are going on.
Seven points:

1) There won't be creation of new posts as this government had created 20,000 posts already. Many departments are now overstaffed. Excess staff will be redeployed.
2) VAT arrears that existed before GST phase may be collected from merchants as there are special provision in the budget for this.
3) The price of lottery may rise since the GST council unified the lottery tax from 12 pc to 28 pc
4) The tax of reclaimed wet land may increase as its value is presumed to be higher.
5) There may be no new teacher's post
6) Liquor price may increase
7) The reduced fuel tax is also likely to be increased.