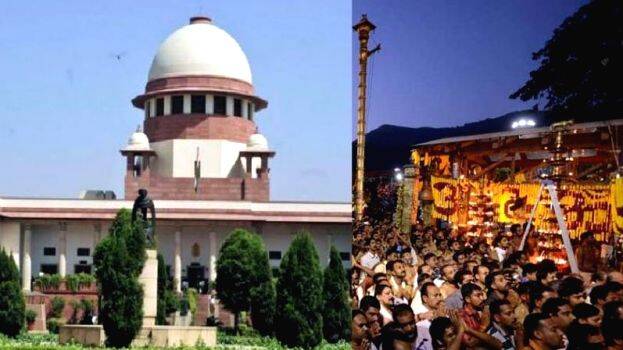 NEW DELHI: A 9-judge Constitution bench to decide the contentious legal issue on February 10 whether the Supreme Court can refer questions of law to a larger bench while exercising its limited power under review jurisdiction in the Sabarimala case.
The bench, headed by Chief Justice S A Bobde, will pronounce the order on Monday as also frame larger issues for evolving of a judicial policy to deal with discrimination against women in various religions.
The 9-judge bench would commence day-to-day hearing from February 12 on the issues which were referred by a 5-judge Constitution bench headed by the then Chief Justice Ranjan Gogoi (since retired) on November 14, 2019.
Besides Sabarimala case, the verdict had also referred issues of entry of Muslim women into mosques and dargahs and of Parsi women, married to non-Parsi men, being barred from the holy fire place of an Agiary, to the larger bench.
The bench, also comprising Justices R Banumathi, Ashok Bhushan, L Nageswara Rao, M M Shantanagoudar, S A Nazeer, R Subhash Reddy, B R Gavai and Surya Kant, said it would answer preliminary objection raised by some senior lawyers with regard to its power of reference to a larger bench while exercising authority under review jurisdiction.