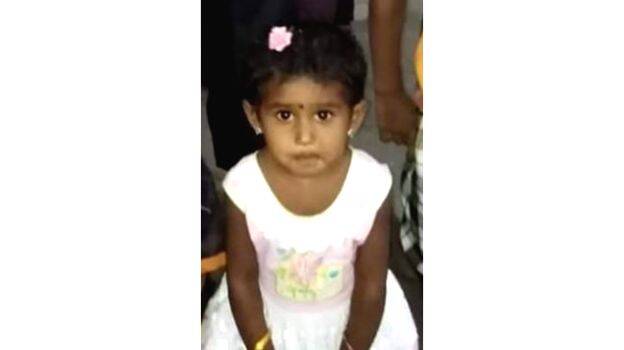 KUZHITHURA: An irate man drowned his three-and-a-half-year-old daughter in a water tank after picking a quarrel with his wife. The incident happened at Kanyakumari Anchugramam recently.

Though he also made an attempt to kill the elder son, the wife reached the spot in time to save the child.
The accused is Myladi Marthandapuram native Senthil Kumar (42). He was living with his wife Rama Lakshmi (34), son Shyam Sundar (7) and daughter Sanjana (3.5 old)

On Tuesday night Senthil Kumar had quarrelled with his wife over pawned gold ornaments. After that he took his son to an isolated nearby house and tried to hang him with a rope.
Hearing the child's cry, Rama Laskhmi reached the spot to see her son lying unconscious on the floor. She rushed him to a nearby hospital and informed the neighbours to go and look her daughter as she was alone at home.

They went to the house and broke open the locked door only to find Sanjana drowned in the water filled cement tank inside the house.
Anchugramam police have filed a case after visiting the place.

As the police was searching for the accused, he reached Thirunelveli Palayamkotta in a hired car, snatched the driver's phone and escaped from the car.
The car driver is in custody and being questioned.