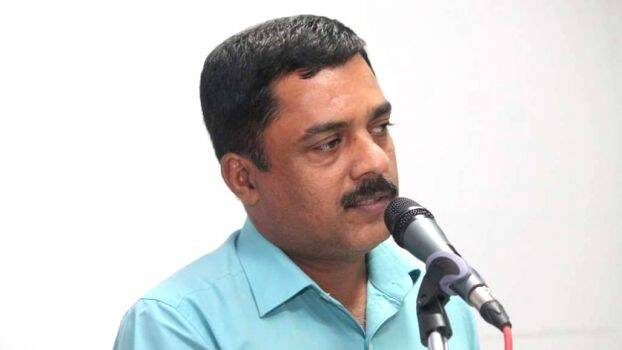 KASARGOD: Those were the moments when he was very close death. But he is yet to assimilate the fact that some invincible hands pulled him back from the jaws of death.
DySP K L Radhakrishnan strongly believes it was real Ayyappa Swamy who had saved his life. The messenger chosen by the Lord for that act was I G Sreejith.

Radhakrishnan and his family will forever remember IG Sreejith who put him on a stretcher after he collapsed at Sannidhanam and rushed him to hospital. The incident happened during the last Makaravilakku season. The Ayyappa devotees were on their way back from Sannidhanam. The IG and policemen, carrying the stretcher and blowing the whistle, shoved their way through the crowd. Seeing this, ACP Raju also followed them.

When they reached the nearest government hospital, Radhakrishnan's body had become stiff. He had collapsed after he had cardiac arrest. Doctors said they had no hope of reviving him but as a last attempt, they decided to give cardioversion.
Finally Lord Ayyappa blessed him. Radhakrishnan regained the rhythm of his heart. He was soon rushed to Thiruvalla Believers' Church hospital. And, four blocks were removed.
Radhakrishnan is now resting. He now loves to believe that his second life was the reward given by Ayyappa Swami for serving him at Sannidhanam.

Also he gives a big salute to Sreejith and others who saved his life!

The incident became public only after Radhakrishnan wrote about it on his Facebook page recently.