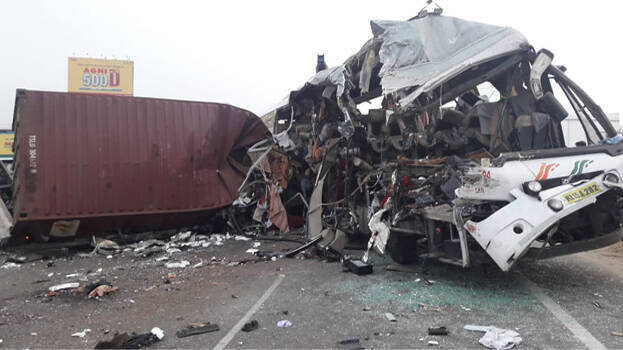 TIRUPUR: Twenty persons were killed when a Kerala state government bus collided head on with a container truck near Tamil Nadu's Avinashi town in Tirupur, officials said. Out of the dead, five are women. The bus driver and the conductor died in the accident. The condition of some of the injured are stated to be serious. Some of the injured have been admitted at Avinashi hospital and some in Coimbatore district hospital.
The Garuda King Class Bus was going to Ernakulam from Bengaluru, while the truck was coming from the opposite direction on the Coimbatore-Salem highway when the accident occurred at 3.15 am.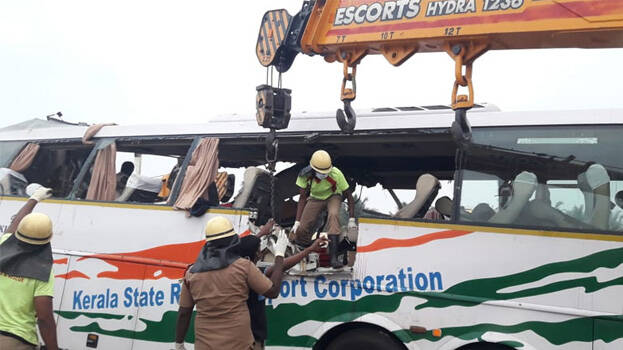 The passengers of the bus were from Palakkad, Thrissur and Ernakulam. Vinod (45), Christo Chirakkekkaran (25), Nibin Baby and Raheem from Thrissur and Sona Sunny from Palakkad are some of the dead who have been identified.
The bus was scheduled to reach Kochi at 7 am. There were 48 passengers in the bus. Palakkkad unit officer and KSRTC inspectors reached the sport for further proceedings. The truck was of Ernakulam registration. The truck carrying tiles and marble jumped the divider and hit the bus.
The operation to rescue the trapped passengers was delayed because the accident happened in a secluded spot. Rescuers had to break open the badly mangled bus to rescue the injured passengers.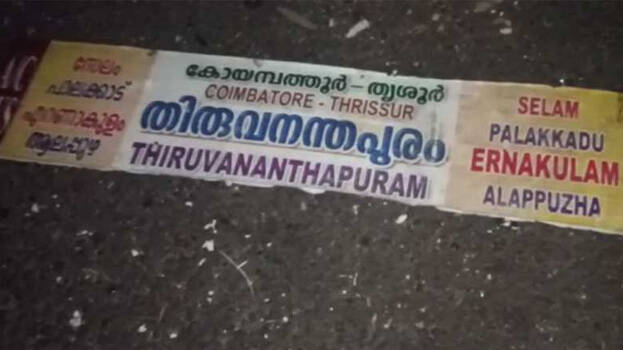 Ajay Santhosh, one of the travellers, said he was in deep sleep when the accident happened. He said people sitting on the right row suffered the maximum impact.
Chief Minister Pinarayi Vijayan said he was in touch with his counterpart in Tamil Nadu and will ensure the best treatment to the injured. Transport minister A K Saseendran said all the injured will be brought to Kerala and the government will meet the expenses of their treatment.