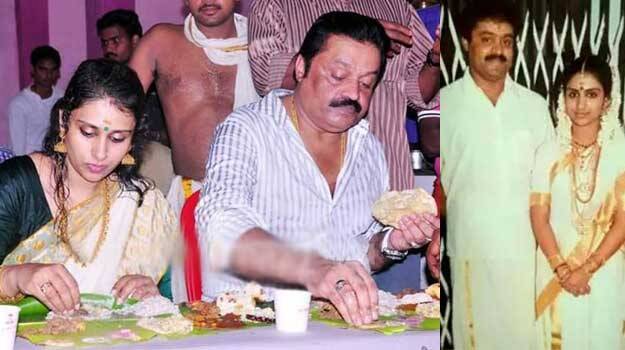 After a hiatus, Suresh Gopi is back with a bang through the film Varane Avishyam. Viewers who walked out of the theatre after watching the film even gave an unofficial tag line – Suresh Gopiye Avishaymundu (We need Suresh Gopi).

In the film, directed by Anoop Sathyan, Suresh Gopi and Shobhana have made a strong comeback.

Suresh Gopi is an actor who spends time with his family despite his busy schedules. He often shares family photos on social media. In the latest post, the actor explains the events that led to his marriage with Radhika.

"My marriage was the one fixed by my father and mother. They had gone to bridegroom's house to meet the girl (Radhika). After that my father called me on the phone to tell me about the meeting.

I told him that I valued the decision of my father and mother. At that time I was on the shooting location of a film. It was on November 18, 1989. My father told me that they have seen the girl and they wanted Radhika as their daughter and daughter-in-law. He asked me to go, meet the girl and take a final decision. My father also added that our house needed a daughter as it had only four males.

We are four brothers and we don't have a sister. I told my father that if a daughter has to enter our house with the right leg, it is your decision I will give weightage to. I don't want to see the bride and I would marry her...," the actor recounted.

The marriage between Radhika and Sursh Gopi, the son of Gopinathan Pillai and Vijnana Lekshmi, took place on February 8, 1990.