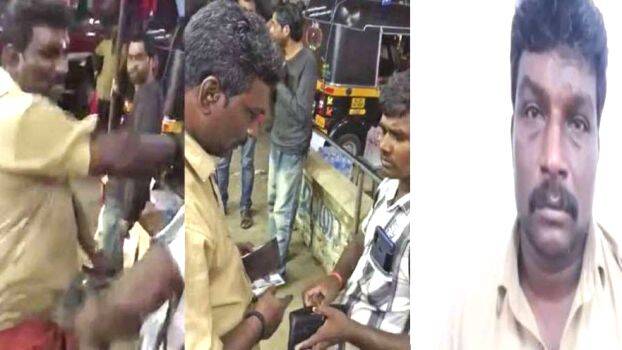 THIRUVANANTHAPURAM: An autorickshaw driver has been arrested for assaulting a migrant labourer at Vizhinjam here on Saturday.
The accused has been identified as Suresh, who was arrested from a hideout. The police registered an attempt to murder case against him for assaulting a migrant worker named Gautham Mandal on Saturday evening.
A tussle broke out after Gautham was hit by the vehicle driven by Suresh. The driver was provoked when Gautham questioned it and started abusing him. Even after Suresh assaulted the migrant labourer no one cared to intervene.
Asking for Gautham's identity card, Suresh slapped him. When Gautham refused, he slapped him again. Then Suresh took Gautham's card and asked him to collect it from the police station.
A video of Suresh slapping the migrant labourer went viral on social media and the Vizhinjam police initiated a probe.
According to the local residents, Suresh had assaulted migrant labourers earlier also. He recently attacked a migrant worker at a shop in Mukkola.
Suresh is alleged to be a ganja addict. Local residents have also alleged that he also used to sell drugs.