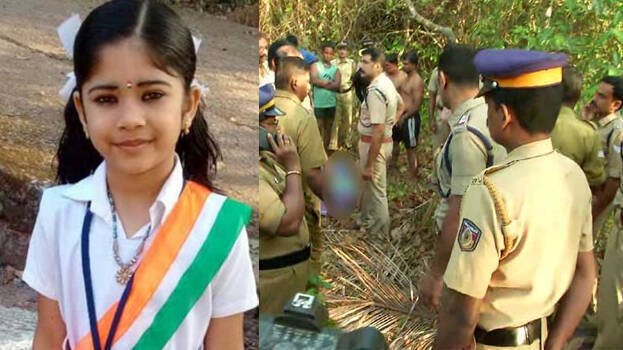 KOLLAM: The post-mortem report of Devanandha said she died of drowning. Reports say she may have slipped and fell into the river accidentally. No marks of any attack were seen in her body. Mud and water were found in her lungs and stomach. The body has been taken to her native place at Kollam after the post mortem in Thiruvananthapuram Medical College.
No bruises or injuries were seen in her body.
She was found missing yesterday while playing in her house at Elavur in Kollam. Her body was later found at the Ithikkara River this morning. The body was fished out by expert divers of the coastal police.
She was the daughter of Pradeep Kumar and Dhanya. She was a class one student of Saraswathy Vidyanikethan in Vakkanad. Her mother and her four-month-old brother were at home when she went missing. Putting the baby to sleep, her mother had gone to wash clothes. Devanandha was playing in front of her house at that time.