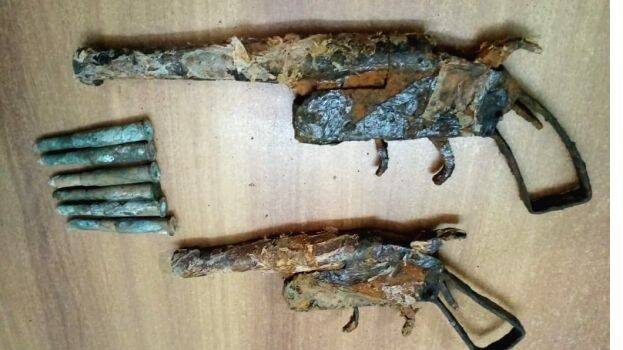 KASARGOD: Two guns and six bullets were found in the conduit at the western side of Kasargod Railway station. It was Tamil Nadu native Pachamma (42) who stumbled upon the items. When she went to a scrap vendors' shop to sell them along with other iron materials, she was instructed to hand them over to the police.

Kasargod Town CI Abdul Rahim, SI Shaek Abdull and their team received the gun and cartridges.

The initial inference is that the guns and bullets are 20 year old and cartridges were not the ones used in the gun. A case has been registered under Police 102 Arms Act and investigation initiated. Forensic examinations will be conducted to get more details about the gun and cartridges.