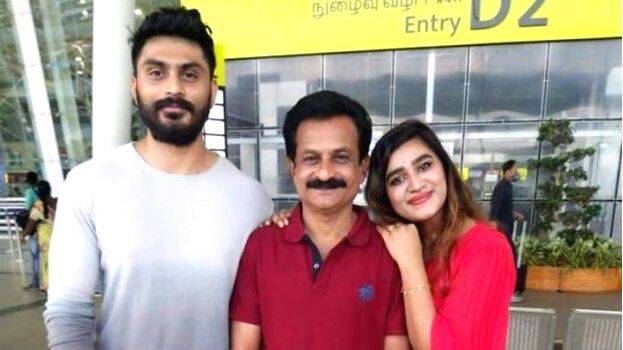 Dr. Rajith Kumar, the most popular contestant in the Malayalam reality show Big Boss-Season 2, was evicted from the show recently. The announcement regarding his eviction was made in the episode that was aired on Saturday.
Now, a picture showing Rajith Kumar posing along with fellow contestant Pavan Gino at the Chennai Airport has gone viral on social media. The picture, also featuring Pavan's wife Lavanya, was posted by Pavan himself before dropping Rajith at the airport.
Several fans of Rajith have come up expressing their love and solidarity for him. Some even went on to comment that 'Rajith sir will continue to stay in our hearts.'
Initially, Rajith was temporarily expelled from the show for applying green chilly paste in housemate Reshma's eyes.
Later, host Mohanlal had asked Reshma to take a decision whether to accept Rajith back to the house or not. However, Reshma chose not to accept Rajith back to the house despite receiving an apology from him. Following this Rajith was expelled from the show.