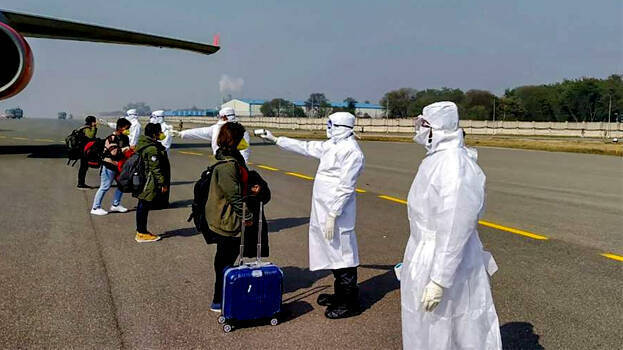 KASARGOD: Mystery surrounds the journey taken out by a man from Kasargod, who has tested positive for Coronavirus. After Customs officials recovered gold from him, they gave him notice for questioning as they suspected him to be a gold smuggler.
The man was helped at the airport by an Emigration officer. The Customs have also seized his passport as he had failed to pay tax for the items he smuggled into Kerala from abroad.
He is also known to have got the help of two political leaders.
The man had reached Karipoor airport on March 11. During the examination of his luggage, gold items was found by the Customs.
When asked to pay up the tax, he just walked out, saying that he didn't have enough money to pay the tax.
Though he returned later, the Customs officials didn't return his passport.
The officials said he, who brought cosmetic items and cigarettes from abroad and sold them here, had been under observation for a long time.
"He has not come forward willing to give more details of the journey he had taken," they said.
The district administration has released his flow chart based on the information available with them.
The route map contains the places traveled by the patient in Malappuram, Kozhikode, Kasargod districts.
But the details of his journey in Mangalapuram has not been included in the map.