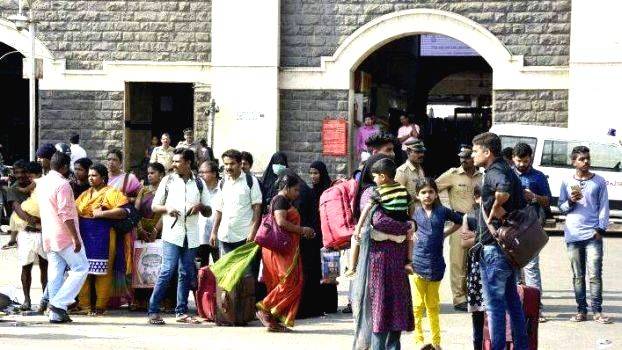 THIRUVANANTHAPURAM: Hartal called by BJP for protesting suicide of man in front of their venue at Secretariat made life difficult for public. Stones were pelted at KSRTC buses stationed at Palakkad depot by two attackers who came on a bike with the number plate covered. There were no other reports of violence. Shops remain closed. KSRTC only made few services. Private buses didn't make any service.
School and University exams were postponed. NEET and PG entrance exams took place as scheduled earlier. Students and parents had trouble reaching exam centres. Transport facilities for NEET students arranged by pro-hartal activists weren't adequate. Police came up with transport facilities of their own for the public.
Even though Sabarimala pilgrimage was excluded from hartal, KSRTC only ran few services. This made it difficult for pilgrims from Kottayam, Ranni and Erumeli.
Government office registered low attendance. Around 65 percentage of employees in Secretariat were present. Other offices registered attendance below 60 percentage.
Dealers protested frequent hartals in Kozhikkode, Kottarakkara and Ernakulam. The organizers of Vyapari Vyavasayi Ekopana Samithi said that non co-operation with hartals is under consideration. There were protests against closing of shops at many parts of the state.