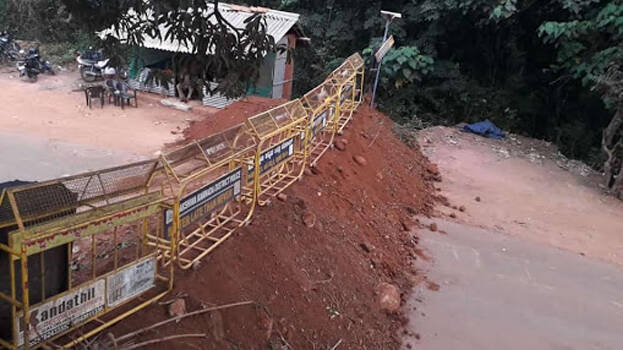 THIRUVANANTHAPURAM: The Centre has instructed all state governments not to close inter-state borders. The instruction follows a complaint letter sent by Chief Minister Pinarayi Vijayan to Prime Minister Narendra Modi over the closing of Karnataka-Kerala border on Thalassery Coorg highway.

The Centre asked Minister Sadananda Gowda to ensure that the borders are neither blocked nor closed. Thalassery-Coorg path is the main route taken by goods vehicles from Karnataka to Kerala.

This is also part of the measures taken by the State government to pre-empt the possibilities of shortage of essential commodities in the State markets and shops.

The CM also mentioned in the letter the assurance given by him to the people of Kerala on the free flow of goods in the market. The Centre's action followed soon after this.