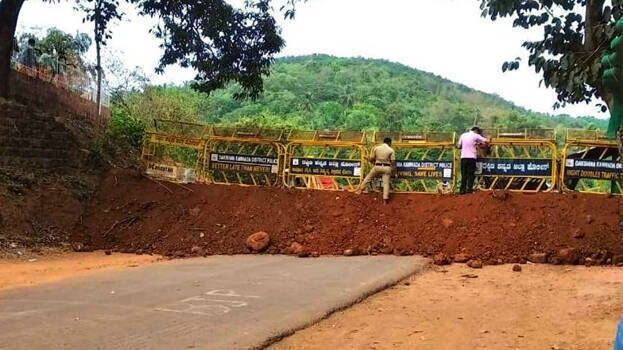 KASARGOD: Hours after the Union government informed that a consensus had been worked out to allow patients requiring urgent medical treatment to cross the Talapadi border and access the hospitals in Mangaluru, a report suggested that the Karnataka police are continuing to block patients coming from Kasargod at its border.
According to the report, a 15-year-old boy and an elderly woman from Payyannur, both seeking treatment at a hospital in Mangaluru, were stopped at the border on Tuesday after the Karnataka police informed that they haven't received any official information regarding the order allowing the entry of patients from Kerala. Following this, the patients were forced to return after waiting at the border for several hours.

Earlier, the apex court had ordered the Centre, Kerala and Karnataka to confer immediately and formulate parameters for passage of patients for urgent medical treatment at the inter-State border at Talapadi.