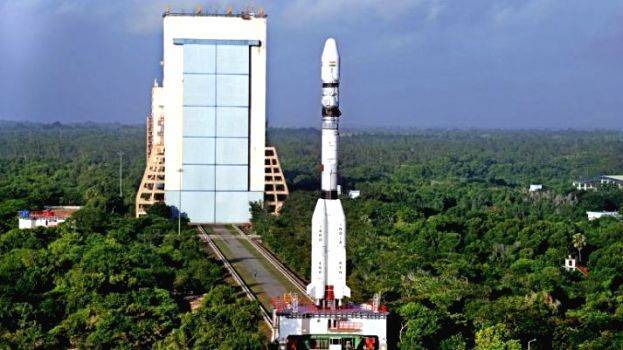 The countdown for the launch of India's next satellite has begun. The GSAT-7A satellite for the Indian Air Force (IAF) will be carried aboard a geosynchronous Satellite Launch Vehicle (GSLV Mk II) that will lift-off from the Satish Dhawan Space Centre at 4.10 pm today (December 19).
Nineteen minutes after launch, the rocket will place the GSAT-7A into a geosynchronous transfer orbit (GTO). The satellite will then be placed into a geostationary orbit (GEO) using its onboard propulsion system over a period of a few days.
As with the Navy's GSAT-7, the GSAT-7A is a military communication satellite and will be solely operated by the Indian Air Force (IAF). The satellite will help interlink ground radar stations, air bases and airborne early warning and control system (AWACS) aircraft. It will also be used to manage the Indian Army's unmanned aerial vehicle (UAV) operations.
"There is increased demand for satellites from strategic sectors. About six/seven satellites are planned to be built," a senior official of Indian Space Research Organisation (ISRO) told IANS, preferring anonymity.
ISRO has designed the satellite to last 8 years, power for which will be generated by deployable solar panels and stored in batteries.
This will be ISRO's last mission for 2018.