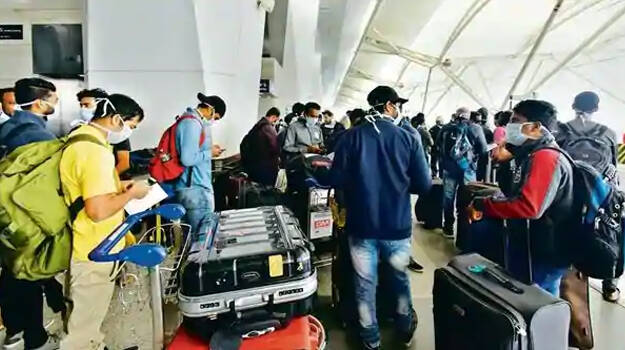 NEW DELHI: The Ministry of Home Affairs (MHA) has issued a set of guidelines to be followed by Indians who are stranded abroad for repatriation.
As per the guidelines, those returning to the country must submit the result of their RT-PCR test to the Indian missions where they have registered. The expats would then have to undergo institutional quarantine for 14 days at their own expense.
The passengers must undergo medical screening before taking their flights only those people without any symptoms will be allowed to travel, it added. Upon arrival in India, their thermal screening will be conducted and those who experience symptoms will be taken to hospitals while other passengers will be sent to institutional quarantine arranged by respective state governments.
The passengers have also been asked to follow social distancing and hygiene protocols issued by the Health Ministry and Ministry of Civil Aviation. All passengers have been asked to download the Aarogya Setu app on their mobile phones.
While reminding that the passengers have to bear their own travel expenses, the MHA added that the details of the flight schedule would be posted on the concerned platform at least two days in advance.
MHA also added that high priority will be given to those expats who have lost their jobs, senior citizens, pregnant women etc.