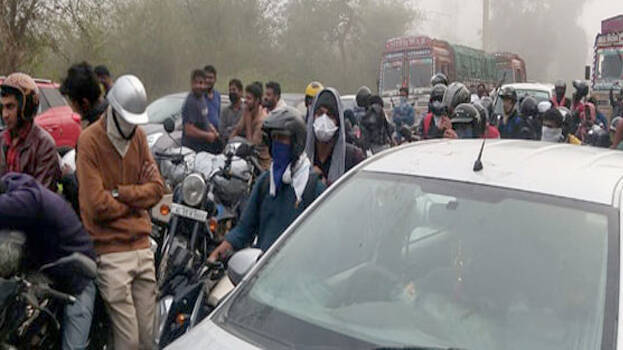 PALAKKAD: Now it is a mayhem at different entry points along the border districts of the Kerala as the district administrations have strictly barred people without pass from crossing over to Kerala.

Muthanga check post and Walayar check post areas were virtually infested with people with their vehicles and many didn't have valid pass.

The State government had made it clear that passes from the district they start from and the Kerala State pass would be mandatory for their smooth transit.

Policemen and health workers deployed in the area are also finding it difficult to handle the situation as many don't possess valid passes. Those without pass are also hampering the forward movement of people with valid pass.

Wayanad district collector Adeela Abdullah said that those returning from other states without registering on COVID-19 website will not be allowed into Kerala via Muthanga check post. The collector added that passengers should only arrive at the borders at the allotted times to avoid overcrowding.

The district administration made it clear that those without passes will be blocked at Mulahalla at the border and will be sent back to Karnataka after the inspection.

Now, Minister Balan and district collector are trying to resolve the issue.

Meanwhile, there are reports that hundreds of stranded people are waiting without proper food and water.

Opposition leader Ramesh Chennithala sought an urgent intervention by the government.

The number of people reaching Kasaragod and Palakkad border without the required pass have also increased over the past few days.