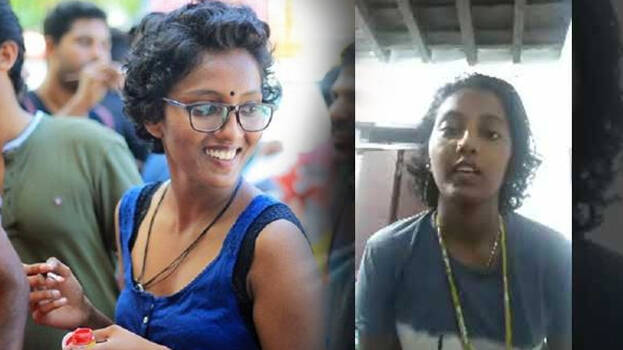 KASARGOD: It is suspected that Kanhangad native Anjana K Hareesh hanged herself to death in Goa after she was deceived by her lover.

A Facebook post of her close friend and Kozhikode native says that Anjana had tried to commit suicide earlier also.

Her friends who was with her during her last moments revealed that she used to get threat from her lover. Anjana had gone to Goa on March 17 with her five friends but they got stranded there due to lockdown. Her friends say that Ajana was excited on the day of the incident and was seen making several phone calls. But after talking to her lover for a long time, she had been in a very bad mood.

"By 8:45 in the night, she kept aloof from her friends and disappeared from their vicinity. The friends didn't enquire, thinking that she might have gone to bathroom or somewhere inside. After 9 pm, they searched for her outside the room and on beach sides on returning to their rooms, they alerted the locals. In the combined search conducted thereafter, she was seen hanging at a deserted place on the backside of the building where they were living," the friends recounted.

Anjana had used her friend's clothe to hang herself. Though she was taken to the nearby Public health Centre, she had died. Later, her relatives were informed about her demise.

Meanwhile, in a baffling revelation by Anjana's relatives, they said that she had called them hours before her suicide and said that her friends had deceived her and she asked them to save her. She also agreed to return home and live the life as desired by her mother.

Anjana got acquainted with her lover during her days in Brennen College. Later she kept away from her family and started living with her friends.

The fleeing of her lover after her suicide has deepened mystery over her death, according to a Facebook of another friend of Anjana.
Hosdurg police have started investigation into her death. `After post-mortem in Goa, the relatives took the body to her grandmother's house at Mavicherry in Thalipparambu. On Sunday, the body was cremated at the community crematorium there.