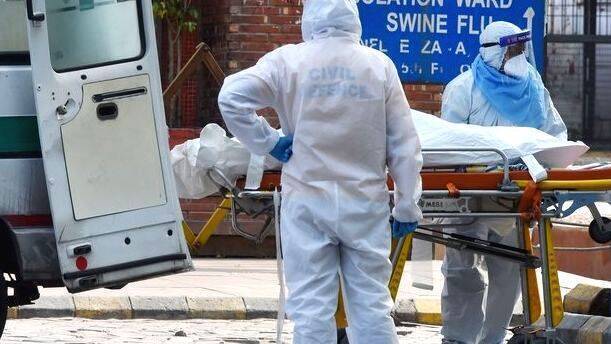 KANNUR: The family of Mehroof, who died in Kannur Medical College, has come out in protest against the State government for not accepting the Centre's instruction to include his name in the State list of Covid deaths. According to the family, the State government is not obeying the Centre's instruction given 40 days ago.

Kerala government's claim is that though he had died in Kerala, his name should appear in the Puducherry's list as he is a Mahe native.

But the Centre pointed out that when four Malayalis died in Maharashtra, their names were included in that state's list.

Meanwhile, Mehroof's family is getting ready for legal action against the State government for 'disowning' him. Mehroof died on April 11 when he was under treatment for Covid in Kannur.

Even 40 days after his death neither Kerala nor Puducherry included his name in their lists of persons who died of Covid. In websites of Kerala and Centre, the number of Covid-affected in Kerala is 666 but the number of deaths in Kerala's list is one less than that in the Cente's list.

Meanwhile, Puducherry government has said Kerala should include Mahe native's name in its list as there is Centre's instruction that each state should enlist Covid deaths, irrespective of the dead person's nativity.

Meanwhile, Health Minister K K Shailaja at a press conference held on Friday morning said that the Mahe native's name could not be included in the Kerala list and the Centre had been informed about it.