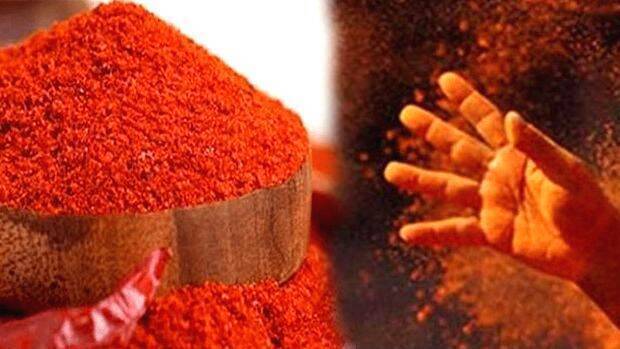 PARASSALA: As lockdown has been loosened, it seems robbers are back to business. On Friday, two bike-born thieves approached a woman who was selling vegetables, sprinkled chili powder on her eyes and made away with her chain.

The woman who was robbed of her chain was Indira (52) from Arayur MG church. The woman was selling vegetable on the roadside near her house, when the youths who arrived on a bike approached her as if to buy some vegetables. One of the guys slid his hand in his shirt's pocket to make it appear that he was taking out money. Suddenly, he pulled out chilli powder and sprinkled it on her eyes. As the woman started yelling, they snatched her chain and vroomed away on their bike.

Fortunately, what the woman was wearing was an imitation gold chain, something that the robbers might never have expected.
Locals believe that police will be able to track them down with the help of the visuals from the nearby CCTV cameras.

Since the youths had mask and helmet, locals were not able to identify them. Locals who had rushed to Indira, hearing her cry, washed her eyes and took her to hospital.