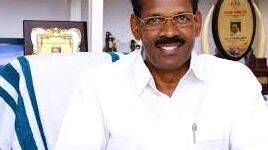 THIRUVANANTHAPURAM: Excise Minister T P Ramakrishnan has said delay in the implementation of Bev Q app has not brought any loss to the revenue of the State.

"We have not got any complaint in this regard," he said.

"The allegation of the Opposition that the CPM has connection with the developers of the Bev Q app is mere allegation. The CPM has no connection with the software company. There is no need to give answer to these allegations now.

It is the IT department that has selected the company and not the Excise department. The company was selected only after going through its credentials," he said.