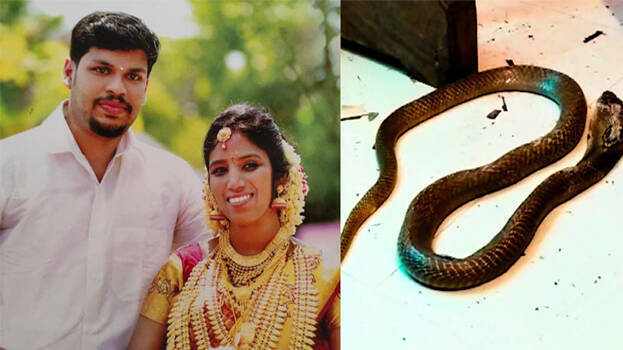 KOLLAM: The Crime Branch on Sunday announced that Uthra, the woman who died of snakebite in Anchal, was murdered by her husband. According to the investigating officials, Sooraj, Uthra's husband, has confessed to the crime of releasing a poisonous snake into Uthra's room.
It is learnt that the police will arrest Sooraj, his friend snake catcher Suresh and a relative soon. Sources also suggest that investigating officials have collected sufficient details which show that Sooraj was in constant touch with Suresh.
Earlier on Sunday, Sooraj had confessed that he had bought two snakes from Suresh for Rs 10,000. Uthra was bitten by the snake while she was lying on a bed in her room.
Though Uthra was first bitten by a viper on March 26, she was saved after the relatives took her to the hospital three hours after the incident. Following this, Sooraj bought a cobra and released it into Uthra's room on May 6.