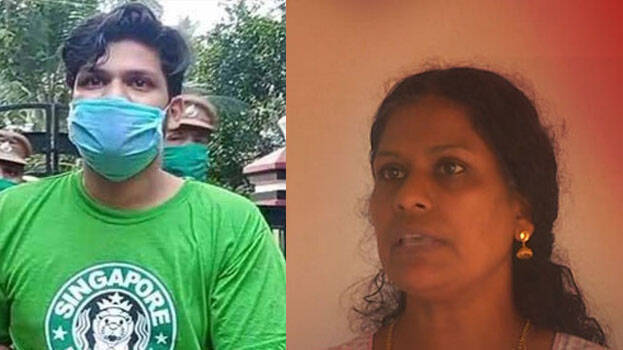 KOLLAM: Sooraj, prime accused in the snake bite case continue to plead that their son is innocent. Renuka, mother of Sooraj said that her son was trapped in a fake case in Uthra murder case. She alleged that on the sanjayanam of Uthra, her father had asserted that he would trap Sooraj after spending lakhs. All things including the car were returned to Uthra's family, Renuka said.
'You will know what kind of a person he is if you ask the residents. There was a threat to trap him in a false case. I don't want him again, whoever wants can kill and eat him. I don't want him and my grandson. The baby slept with me for so long. I don't want him again,' she said.
She refused to carry the baby who was heard crying from the next room. Uthra's father had earlier revealed that the educational expenses of Sooraj's sister were borne by him. He also told reporters that Sooraj used to accept money from him quite often.