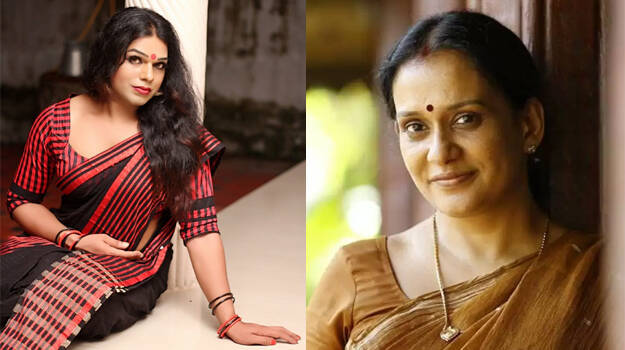 After actress Mala Parvathy's son's sex chats with make-up artist and transwoman Seema and the sleazy videos he sent to her became public, she (Mala Parvathy) had alleged that the latter had demanded compensation from her.

Now, Seema has hit back at Mala Parvathy through a FB note.

"I have not gone in search of Mala Parvathy or had not dragged her name anywhere but she came in search of me to apologise for what her son did and hush up the matter. That is why I had to mention her name. But why she was not ready to make her son apologise?

Now, she says that I had demanded money. Why are you saying such blatant lies to hoodwink the people? I ask you to release the proof for this.

In spite of your son humiliating me, you have also disgraced me and the woman in me…
It is no right to justify your side by humiliating the victim…."