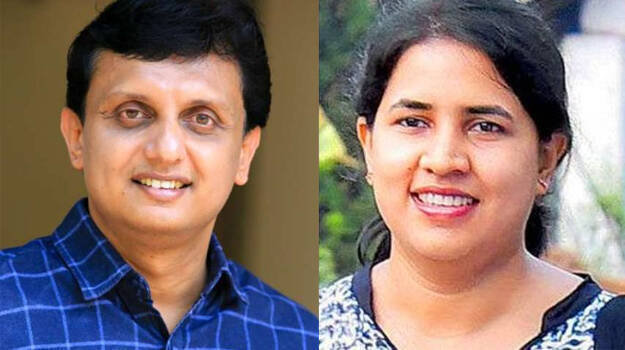 Once the news of the engagement of Chief Minister Pinaayi Vijayan's daughter Veena and DYFI national president Muhammad Riyaz came out, many started popping up with sleazy comments on the social media.

In between, some tried to communalise their relationship and some others tried to weigh it using the scale of lineage.

Now on his FB page, Benjamin has lambasted Malyalai's psyche to peep into other's personal life.
Excerpts from FB post (translation)

"Any one's life is his privacy. He has the freedom to live according to his own wishes. If it doesn't cause trouble in other's life, the public has no right to interfere in that freedom.

But often Malayalis' response is as if he has the right to indecently interfere in other's life… If a man and woman go to beach out of their own wish, a Malayali has the habit to stalk them….No one else in the world will be like Malaylis in this matter…

On education front we might have progressed a lot but mentally we have to grow a lot…

The case in point is the engagement of Muhammad Riyaz and Veena. Let it be so… but what is the matter with you or me…

What a pity Malayali, your case! Even in this time of epidemic what is of concern for you is other's life. It seems you can't take your eyes off it.
At least now show the decency not to interfere in the rights of others. Or else other societies will ridicule you after seeing this perversion. They will question the socio-cultural growth we claim to have achieved.
Best wishes to Riyaz and Veena."