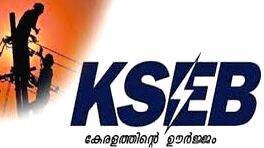 THIRUVANANTHAPURAM: In addition to the complaints received about the sharp increase in the electricity bills, the KSEB have been making unlawful appointments with no regard for rules. The appointments are through Kudumbasree on a temporary basis.
The KSEB has released an order to create workdays for 10,000 helpers and 1500 data entry operators. Kudumbasree will determine eligibility and other criteria. Each such employee will receive a minimum salary of Rs 17,500. A helper will receive a daily wage of Rs 645 and data entry operators will receive Rs 740. KSEB and Kudumbasree Mission signed a bilateral contract in connection with this on the last day.
These appointments are made while there is a government order in place that permanent appointments in KSEB should be made only through PSC and temporary appointments through employment exchange. The vacancies should be notified to PSC and employment exchanges. The creation of workdays and appointment through the backdoor is after bypassing these rules.
Kerala Electricity Regulatory Commission assumes that there are 31000 employees working for the board, which is way higher than what's required. KSEB is warned not to spend more money as employee salaries in the midst of the financial crisis. For new appointments, the commission should grant permission. These unlawful appointments violate such norms.
There are 36.25 lakhs people who have enrolled themselves at employments exchanges in the state.