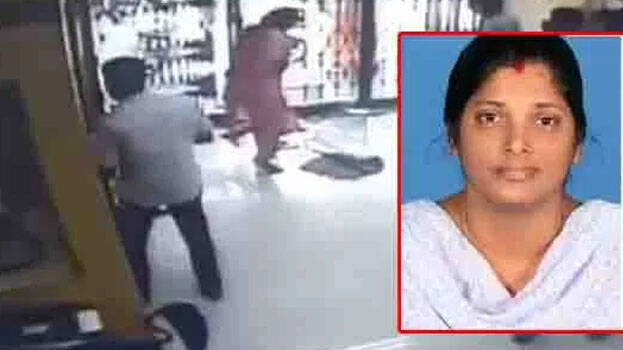 KOCHI: The Human Rights Commission Tuesday registered a case in connection with the death of the woman after hitting a glass door at a bank in Perumbavoor. Commission chief Justice Antony Dominic has asked Kochi rural district police chief and Perumbavoor municipality secretary to conduct a probe and submit the report in three months.
The commission registered a case on the complaint that the glass installed was of low standard and it was due to that it broke when Beena Paul opened it. Meantime, the police is examining the Bank of Baroda branch where the incident happened. The police will investigate whether the glass used to make the door was the specified one and to ascertain that, it will be sent for scientific examination.
Meantime, Beena's brother-in-law had complained on the dangerous and low quality glass installed at the main door.
The incident occurred after she entered the office. In the video, Beena Paul is seen rushing back after realising that she forgot to take the key from her two-wheeler. As she turns and rushes out, she hits the glass door.
The glass door on the impact breaks and as she falls, the shattered glass pieces pierce her abdomen.