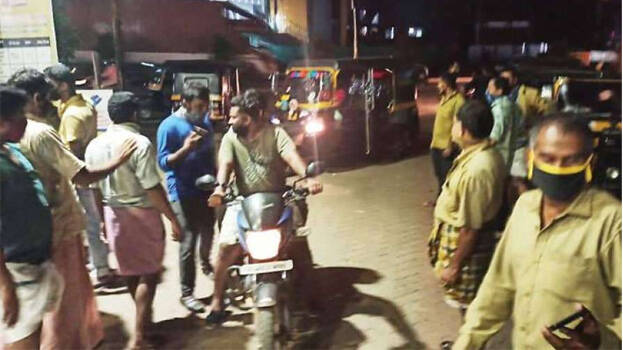 PERINTHALMANNA: Auto drivers are thanking a good-hearted youth for his kind gesture of handing over Rs one lakh to a petrol pump for autos to fill fuel free in the midst of corona fear. Only later they knew the story behind the incident. By that time, autos from many corners had filled fuel for Rs 37,000.
The incident happened at the petrol pump on the Perinthalmanna-Kozhikode Road Monday evening. The youth at times has some mental illness. He is a native of Jubilee Road and an auto driver. He had recently sold a land and kept the money in his house. He handed over the amount of one lakh from that to the pump employees.
After handing over the money, he told the employees that auto drivers are poor and asked them to fill five litres each for them. As per that, they started filling fuel for the autos. The news circulated via drivers social media groups. Soon, a heavy rush was witnessed in the pump.
In the meantime, the youth's son informed the other family members. His family soon contacted a dealer known to them.
He reached the pump and asked them to stop supplying fuel. In the meantime, 105 auto had filled the fuel. The pump stopped filling fuel and returned the remaining amount.
Messages asking the auto drivers to return the money were sent. Some auto drivers returned the money on Tuesday itself.