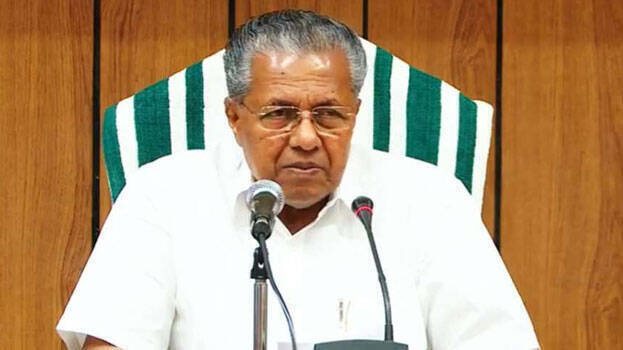 THIRUVANANTHAPURAM: The state has confirmed 141 new coronavirus positive cases on Tuesday, Chief Minister Pinarayi Vijayan said. Of the new cases, 27 each are in Pathanamthitta and Palakkad, 19 in Alappuzha, 14 in Thrissur, 13 in Ernakulam, 11 in Malappuram, 8 in Kottayam, 6 each in Kozhikode and Kannur, 4 each in Thiruvananthapuram and Kollam and 2 in Wayanad.
As the state has reported over 100 cases for the fifth straight day, the Chief Minister said that the situation was becoming "grave". Among the new cases, 79 persons had returned from abroad and 52 persons had returned from other states (Delhi-16, Tamil Nadu-14, Maharashtra-9, West Bengal-2, Uttar Pradesh-2, Karnataka-2, Andhra Pradesh-2, Haryana-2, Madhya Pradesh-1, Himachal Pradesh-1, Meghalaya-1). Nine persons, including a health worker, developed the disease through contact.
Meanwhile, 60 coronavirus patients tested negative for the disease on Tuesday, the CM added. The Chief Minister also condoled the death of Vasanthkumar who died of COVID-19 in Kollam on Tuesday.
At present, 1620 persons are currently undergoing treatment and 1.50 lakh people are under observation, including 2206 in hospitals. There are 111 hotspots in the state.