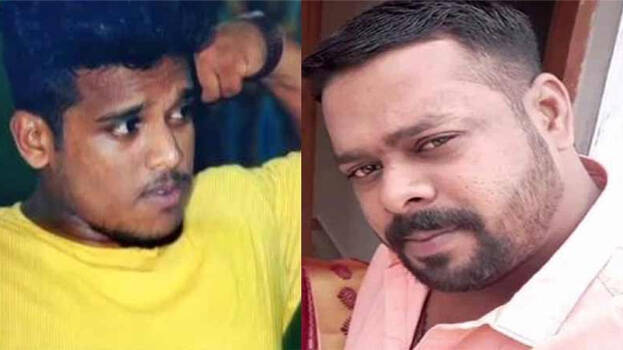 KOLLAM/KOCHI: Two people have been arrested from Kochi for allegedly stabbing a youth to death at Perayam in Kundara. The dead is an accused in many criminal cases. Prajeesh and Binto Sabu, natives of Kundara were taken into custody from Elamakkara in Kochi during vehicle inspection. Zakeer Babu, a goonda leader was stabbed to death Tuesday evening at Perayam.
Previous enmity between Prajeesh and Zakeer Babu ended in the murder. The problems started after Zakeer started disturbing Prajeesh's relative. Prajeesh who questioned it was abducted by Zakeer and his team in a car and assaulted. Zakeer who was remanded was released on bail after three months.
Zakeer attacked Prajeesh again in the gymnasium. Though he was remanded, he got bail from the high court. He attacked Prajeesh the other day at Perayam. In retaliation, Prajeesh went home, came back with a knife and stabbed him to death in the mid of the road. Some channels have got the CCTV footages of the incident. The accused taken into custody from Kochi has been handed over to the Kundara police.