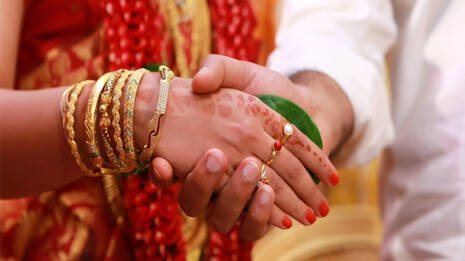 THIRUVANANTHAPURAM: Kerala government has announced more relaxation on quarantine guidelines. Kerala government's decision is that there is no need of quarantine for *newly-wed couple coming to Kerala from other States.

Quarantine is also compulsory for the five people who accompany the couple.

They will be allowed to stay in the State for a maximum period of seven days. They should strictly follow all other guidelines.
The new relaxations were announced along with that for people making short visit to Kerala.

Those who want to come to Kerala for exams or exam-related needs can enter the State three days prior to the exam, according to the new rules.

Relaxations were earlier declared for people coming to the State for business or treatment purposes. They can stay here for a maximum of seven days.

Before reaching the State, they should apply for entry pass on Jagratha portal.

They can stay here for a maximum of seven days.

The district collector and district police chief should ensure that they return on the eight day.