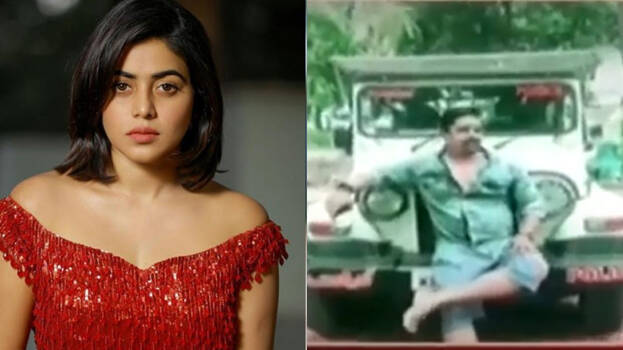 THIRUVANANTHAPURAM: In the sensational Kochi blackmail case in which alleged attempt was made by a gang to blackmail actress Shamna Khasim after posing as persons approaching with marriage proposal, the main accused Sherif has been arrested.

The Palakkad native Sheriff was arrested early morning on Saturday.

The police are questioning him.

Yesterday the police had arrested two persons after both of them surrendered.

Thrissur native Abdul Salam, who came to surrender in the Session's court Friday morning, was taken into custody by North Police from there. He was also part of the fraud team who went to the actress' house. His arrest was recorded later.

By Friday evening, another accused and Vadanapally native Aboobecker surrendered at Ernakulam North Police station. His arrest was recorded later.

Aboobecker had once visited Shamna Khasim's house in the guise of her supposed bridegroom's father.

Aboobecker is the cousin of one of the accused Rafeeq who was arrested earlier. With this, the number of persons arrested has become seven.

Persons arrested earlier are Vadanapally native Rafeeq, Kadavannoor native Ramesh, Kaippamangalam native Sharath and Chettuva native Ashraf.