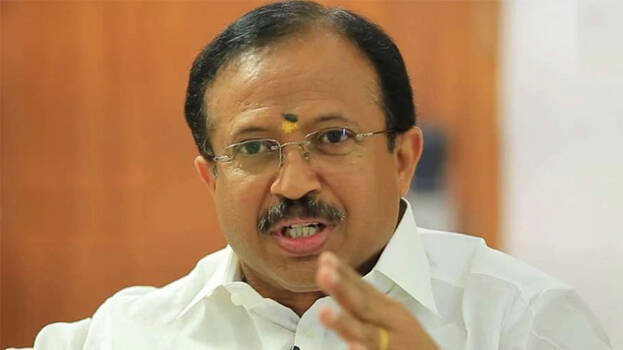 THIRUVANANTHAPURAM: The CPM has hit back at Union Minister of State V Muraleedharan for the statements he made against the government on Friday.

The CPM has slammed the minister through its editorial 'The Union Minister should not be a liability for Kerala' that appeared on its mouthpiece Deshabhimani on June 27.
English translation of excerpts from editorial:
"The minister has been trying to sabotage the efforts of the government to bring back expats by making statements that lead to confusions. But the fact that even his own ministry didn't give its ear to his statement is provedthrough the Centre's statement hailing Kerala.

However, the minister says that the meaning of compliment is not congratulation. But, let us say with full respect to the minister that he should be ready to browse through at least Oxford or Cambridge dictionaries.

It is not known why this minister, who went on to become even the State BJP chief despite not winning Lok Sabha seat from Kerala, is feeling irked when he hears the word Kerala? Is it because of the frustration that a majority on the State BJP is not accepting him?

This Union minister of State has not bothered to say at least a good word about Kerala's best Covid prevention steps.

Even now, Muraleedharan has not been able to rise from the level of an ordinary politician minister to that of a minister.
Why do we need a Union MoS only for lampooning Kerala and downgrading its achievements? Is he becoming a liability for literate Kerala?"