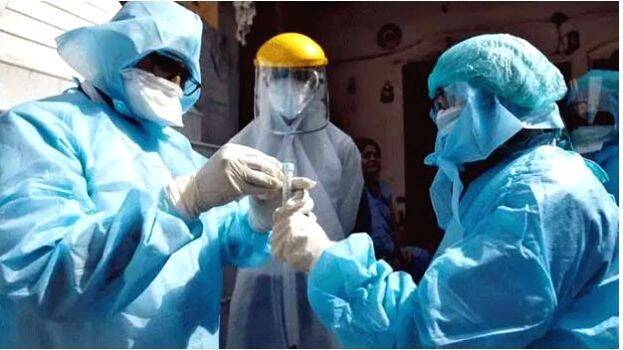 KOTTAYAM: While the state is witnessing an increase in COVID cases in recent days, a woman who was recently cured of the disease has tested positive yet again. The woman has been identified as a 27-year-old who had returned to Kottayam from Sharjah on June 19.
It is learnt that the woman had tested positive on May 10 in Sharjah and underwent treatment there till her results returned negative on May 28. Upon returning back to Kerala on June 19, she was under home quarantine. She underwent COVID test on June 30 following which the results turned positive.
Meanwhile, 8 others, including 4 members of a family, also tested positive for the virus in Kottayam on Thursday. The family members have been identified as a 48-year-old Mariyappalli native, his wife (36) and their children. The family had returned from Mumbai on June 26 via flight.