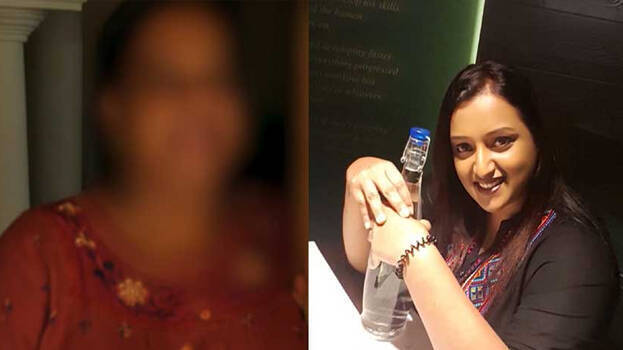 THIRUVANANTHAPURAM: For Prabha, the mother of gold smuggling case accused Swapna Suresh, the bad news about her daughter was embarrassing and shocking.

This is how she reacted to the news:

"If my daughter has done any wrong, she should be punished. Swapna has not been coming home for some time now. She has also not been available on phone though I tried to contact her many times.

I'm in a shock after hearing this news. I have never had such thoughts about my daughter. She never talked anything about her job. I came to know about her alleged role in the gold smuggling only from news reports.

A Balaramapuram native, Swapna was brought up in the Gulf. She did her studies also here. Her father was a bar owner and even from her small age, she joined her father in business.

At the age of 18, she married a native of Thiruvananthapuram Kannettumukku. After her marriage broke, she established close relationships with big businessmen.

She went to the Gulf with their help and later returned to Thiruvananthapuram. Then she worked in an Air Travels in Shasthamangalam. From there he joined Air India Sats and from there she got appointed as the private secretary of UAE consulate general. Swapna was sacked from here following some irregularity in visa stamping but surprisingly she shifted her work space to Secretariat.

Swapna who later reached an important post in IT department, continued her relationship with certain top officials.