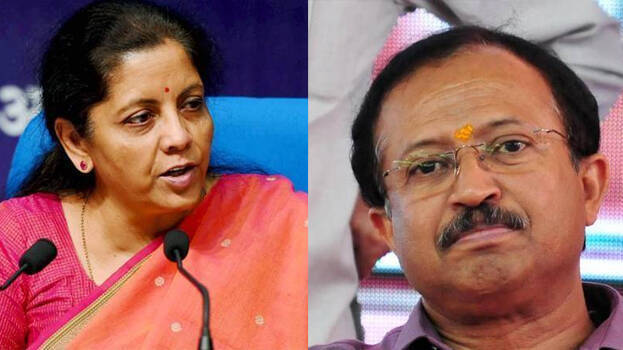 NEW DELHI: Crucial talks were held in New Delhi on things including the probe in the gold smuggling case. Union Finance Minister Nirmala Sitharaman has sought details from Central Board of Indirect Taxes. V Muraleedharan, Minister of State for External Affairs & Parliamentary Affairs called on Finance Minister Nirmala Sitharaman in connection with the case. The meeting was soon after the office of the Prime Minister sought details of the case. A decision on what kind of investigation is needed will be taken after evaluating the course of probe by the customs.
Many leaders including opposition leader Ramesh Chennithala from Kerala have sought a CBI probe. The state government has welcomed any kind of probe. There will be a CBI probe if the gold smuggling case turns into a criminal case. Meantime, the NIA will take over the case if there are links to terrorist activities.
Meantime, the UAE has started a probe in the case. According to the press release of the UAE, the convicts who have committed a major crime and tried to tarnish the image of the UAE Embassy in India will not be spared. They have offered all help to Indian authorities to find the roots of the crime.