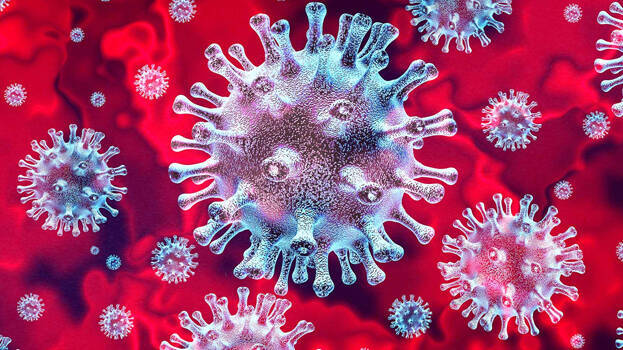 THIRUVANANTHAPURAM: Kerala reported 301 COVID-19 cases on Wednesday, health minister KK Shailaja said. This is the highest single-day spike in the state so far. The toll crossed 300 for the first time in the state.
Among the new cases, 99 persons had returned from abroad (Saudi Arabia-34, UAE-24, Kuwait-19, Qatar-13, Oman-6, Bahrain-2, Kazhaksthan-1) and 95 persons had returned from other states (Karnataka-25, Tamil Nadu-21, West Bengal-16, Maharashtra-12, Delhi-11, Telangana-3, Gujarat-3, Chhattisgarh-2, Assam-1, Jammu Kashmir-1). 90 persons developed the disease through contact(Thiruvananthapuram-60, Ernakulam-9, Malappuram-7, Kozhikode-5, Alappuzha-3, Pathanamthitta, Kottayam-2, Kollam, Idukki-1). Three health workers contracted the virus, two in Kottayam and one in Idukki. Also, 9 BSF soldiers in Thrissur, one CISF soldier and one DSC soldier in Kannur and three Indo Tibetan Border police officers developed the disease.
District wise break up of COVID cases:

Thiruvananthapuram-64, Malappuram-46, Thrissur, Palakkad-25, Kannur-22, Idukki-20, Alappuzha-18, Kottayam-17, Ernakulam-16, Kozhikode-15, Wayanad-14, Kollam-8, Pathanamthitta-7, Kasaragod-4.
On Wednesday, 107 coronavirus patients tested negative (Kollam-23, Alappuzha-16, Ernakulam-13 (one Kannur native), Thrissur, Malappuram-11, Palakkad-9, Kozhikode (one Malappuram native), Kasaragod-7, Thiruvananthapuram-6(one Pathanamthitta native), Pathanamthitta-3, Kannur-1).
As of today, there are 2605 active cases at various hospitals in Kerala. 3561 persons recovered from the disease.

There are 1,85,546 persons under observation in the state with 1,82,409 at home/institutional quarantine, and 3137 at hospitals. 421 persons were admitted to hospitals on Wednesday.
In the past 24 hours, 11,250 samples were tested. As of Wednesday, a total of 2,93,183 samples were sent for testing including routine sample, augmented sample, sentinel sample, pooled sentinel, CB-NAAT, and Truenat. The results of 4754 samples are awaited. As part of sentinel surveillance, 65,101 samples of persons in priority group were sent for testing. Of this, 60,898 samples returned with negative results.
12 new hotspots were declared on Wednesday-Aryanad (containment zone: all wards), Karode (containment zone: wards 14,15,16) in Thiruvananthapuram, Vengadu(5), Kankol-Aalappadamba (1), Koodali (18) in Kannur, Mulavukadu (3), Aalangadu (7), Choornikkara (7) in Ernakulam, Kalpetta Municipality (5,9,11,14,15,18,19), institutions and shops between Aanappalam Road to the traffic junction in Bypass Road in Wayanad, Ranni (1,2) in Pathanamthitta, Pathiyoor(12) in Alappuzha, Kozhinjampara (8) in Palakkad.
Four places have been removed from the list of hotspots-Parappanangadi Municipality (31), Pulpatta (7) in Malappuram, Thrikkovilvattam (6,7,9) in Kollam, Kottayam Municipality (36,43) in Kottayam. As of Wednesday, there are 169 hotspots in the state.