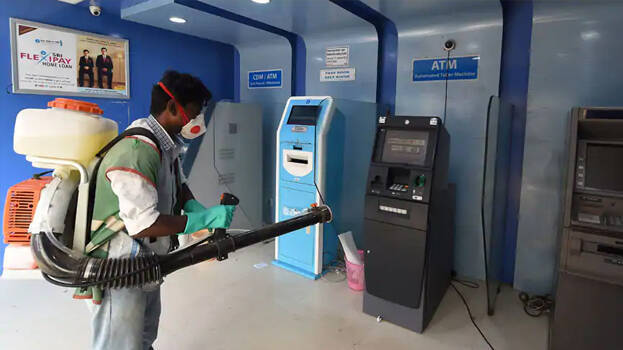 KOLLAM: Kerala is now in the verge of a community transmission of COVID-19. Break the Chain project is found inactive in many parts of the state since its inception. Meanwhile, the health department has made a shocking discovery at Kalluvatukkal in Kollam. The health department has found that two here have contracted the disease from an ATM. This was found in a study conducted by the health department focusing on unknown sources of infected cases. A study was conducted on 166 patients of unknown sources.
One Asha worker of Kalluvathukkal grama panchayat in Kollam had contracted the disease. It was found that the Asha worker had visited the ATM visited by a COVID patient. Following an examination, it was also found that another person also contracted the disease. His wife and son too contracted it.
The risk of spreading the virus from the ATM to a low-lying area is high. Viruses can stay on the ATM machine's touch pad for a long time. Nobody is interested in using the sanitizers kept outside the ATM's.