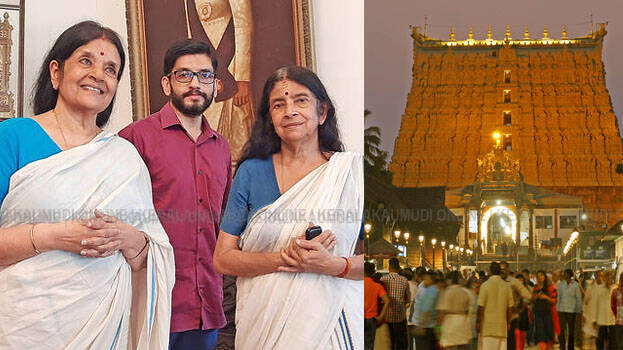 THIRUVANANTHAPURAM: Gouri Parvathy Bhai, a member of the royal family said a decision will be taken after studying the verdict of the Supreme Court in the Padmanabhaswamy Temple. A decision has not been taken on the opening of the B vault and years of mental stress has ended, she said.
'Let COVID subside and everyone be able to visit the temple. B vault has secrets about the temple. Let bhagwan's secret be kept that way itself. B vault will not be opened. Things regarding the temple will be decided by those including the tantri. Will respond after reading the whole verdict,' she said.
The Supreme Court had the other day held that the erstwhile Travancore Royal family has the right for the famous Sree Padmanabhaswamy Temple. The apex court had said that the panel formed temporarily will be in charge of the administration of the temple. This panel will take a decision on the administrative affairs. The court accepted the right of the royal family in the temple. A bench led by Justices U U Lalith and Indu Malhotra pronounced the verdict yesterday. The court had mentioned that the panel can take a decision on the opening of B vault.