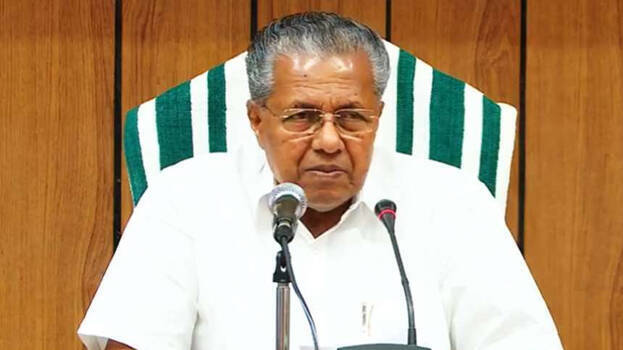 THIRUVANANTHAPURAM: The state confirmed 623 positive cases of COVID-19 on Wednesday, CM Pinarayi Vijayan told the media. This the highest single-day peak in Kerala. Of the new cases, 96 persons returned from abroad while 76 came from other states. 432 persons developed the disease through contact. Out of this, there are 37 positive cases with unidentified sources. Also, 9 health workers tested positive on Wednesday. Idukki native Valsamma Joy died of COVID-19 today, taking the total death toll to 35 in the state.
196 coronavirus patients recovered from the disease. About 60 per cent of patients are asymptomatic, CM Vijayan said. The state has confirmed 9553 positive cases of COVID-19 as of Wednesday. There are 4880 active cases in the state.

Districtwise breakup of positive cases:
Thiruvananthapuram-157
Kasaragod-74
Ernakulam-72
Pathanamthitta-64
Kozhikode-64
Idukki-55
Kannur-35
Kottayam-25
Alappuzha-20
Palakkad-19
Malappuram-18
Kollam-11
Thrissur-5
Wayanad-4
In the past 24 hours, 16444 samples were tested. So far, 2,60,356 samples were sent for testing and results of 7485 samples are awaited. A total of 1,84,601 persons are under observation, including 4989 in hospitals. The government declared 16 new hotspots on Wednesday.