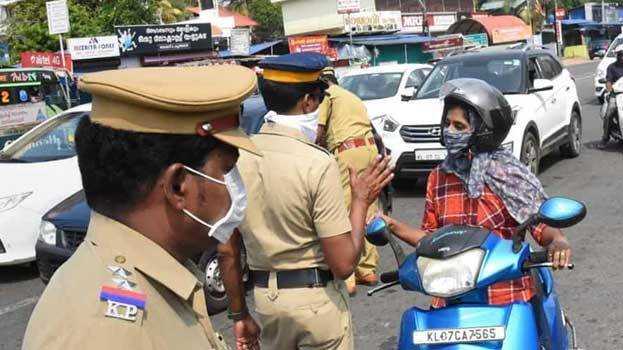 THIRUVANANTHAPURAM: The DGP has issued an order, directing that police officers aged above 50 years be not assigned COVID duty.

Even policemen below 50 with some diseases should not be assigned Covid field duty. The above order has been issued as the police officers are going through various health-related difficulties in these days.

The police officers, who are fit to do the duty, should strictly follow the guidelines of the health department when they are on duty or off duty. Their family members should also follow the safety guidelines, according to the DGP's circular.

Meanwhile, the police headquarters in Thiruvananthapuram will remain closed for two days (till this Sunday) for fumigation as two policemen in the headquarters have tested positive for Covid.