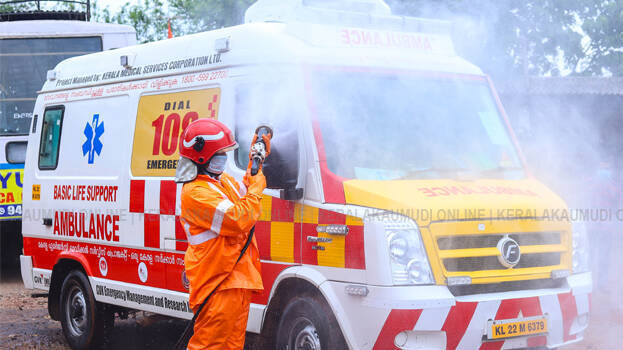 THIRUVANANTHAPURAM: One more COVID-19 death has been reported in Kerala. The dead has been identified as Dasan, a native of Pallam in Karumkulam. He died while undergoing treatment in the medical college hospital. He had kidney ailments and was confirmed of the virus in the antigen test conducted after his death.
Meantime, the number of COVID patients in the state crossed one thousand yesterday. 1195 tested positive of the virus. Of that, 971 were contact patients. The source of 79 people is unknown. 1234 have been cured of the disease. Though there has been no significant decrease in the daily rate of the disease, there is a significant change in the number of people recovering from it.
Of those confirmed of the disease yesterday, 66 came from abroad and 125 from other states. 13 health workers too contracted the disease. 274 tested positive in the capital city yesterday.