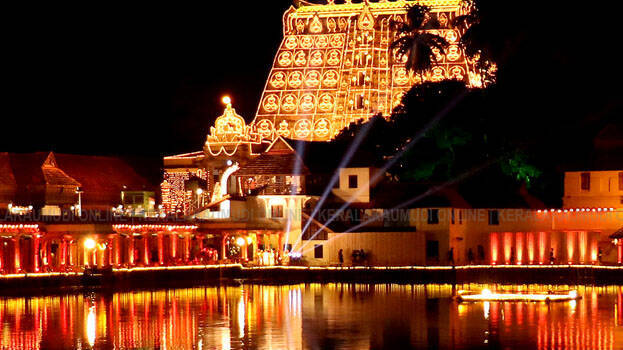 THIRUVANANTHAPURAM: The temple trustee has filed an affidavit in the Supreme Court stating that the administration of the Sree Padmanabhaswamy Temple can be handed over to the five-member governing body. Temple trustee Moolam Thirunal Rama Varma filed the affidavit as per the directive of the Supreme Court.
If the Supreme Court approves the affidavit of the trustee, a governing body and an advisory panel can be formed without a delay. The tenure of the governing body chaired by a district judge will be for three years. If anyone leaves during the tenure, he can be replaced by another.
The affidavit has mentioned that the governing body is indebted to implement the directive of the main tantri of the temple on things related to rituals. The governing body will not have the right to spend more than Rs 15 lakh in a month without prior permission of the trustee. The affidavit also asserted that the permission of the trustee should be sought before taking a decision on matters hurting the feelings of the devotees. The trustee in the affidavit filed through advocate Shyam Mohan has also stated that if there is any complaint regarding the administration of the temple, the trustee can hand over the proposal to the governing body.