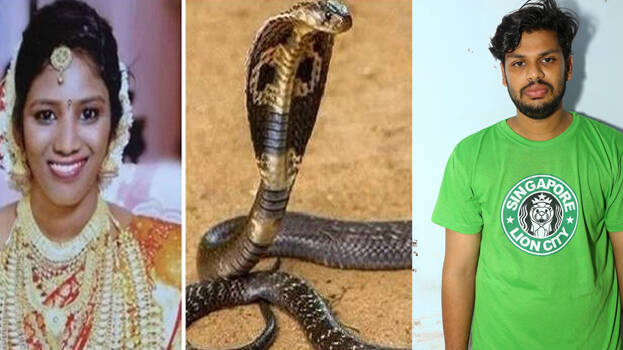 KOLLAM: In Uthra murder case, the investigation team is readying to file the second charge sheet within 15 days. There are four accused in total –Sooraj's father Surendra Panicker, Mother Renuka, sister Surya are accused number two, three and four.

Destruction of evidence, breach of trust and domestic violence are offences charged. The probe team found out that Uthra was exhausted due to domestic violence. Sooraj's mother and sister kept Uthra away from them on all occasions. She was not allowed to take part even in family functions.

When guests came to their house, Uthra was hounded away from their front. They rebuked her in front of their guests. And, most of the times, Uthra sat in her room and cried. Even she was not allowed to take food with Renuka or Surya.

Sooraj had used Uthra's gold ornaments to build a house, without her knowledge. This is mentioned as breach of trust in the charge sheet. 34.5 sovereign gold was buried to show that no ornaments were left. This is mentioned as destruction of evidence
27 witnesses are expected to turn up for trial in the court. They include, Uthra's mother's colleagues who are teachers and certain friends of Sooraj.