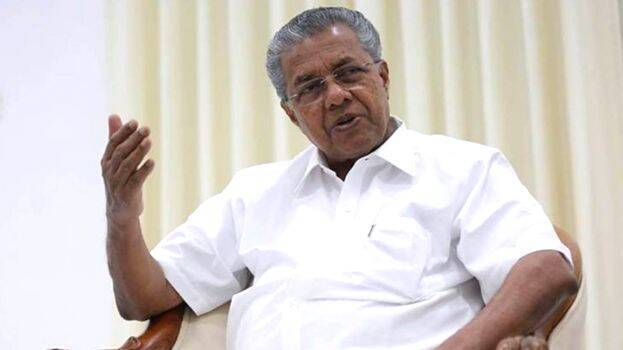 THIRUVANANTHAPURAM: Chief Minister Pinarayi Vijayan has said there is no need for the Centre's permission for inking any contract with UAE-based Red Crescent company for Life Mission housing project.

Explaining this at his press conference on Thursday, the chief minister said "if the State wants to sign an important contract with a foreign government or local government, it will have to seek special sanction of the Centre. But that is not the case."

"In normal circumstances, if such things (like Life Mission project) happen, we just need to inform the Central government. If we have not, we shall inform… anyway it is for a good thing. On the other hand, let agencies inquire into other news reports coming out in connection with the Life Mission project," he said.

The chief minister said that a complete report regarding underhand payments in the Life Mission project is yet to come out. "Appropriate action will be taken once the report is out. The party has given the assurance that it will not object to any steps taken by the government in this regard."

The chief minister said "investigation agencies have details of everything regarding Life Mission and they will tell if the government has to do anything more. The government also intends to collects details regarding the Mission in its own capacity . The contract made with Red Crescent is only for building housing complex on the land allotted by the government.

The Red Crescent has appointed special agency and spent money for the project and the government has no role in it. There are general guidelines on how to carry out Life Mission housing projects subject to conditions. According to this, the Red Crescent has got the permit for the construction. That is my understanding about the project," the chief minister explained.

To questions regarding commission to the tune of Rs 4,5 crore and Rs 9 crore, the chief minister said he would not restate whatever media reports and he comes to know about issues only when the government reports reach his table.