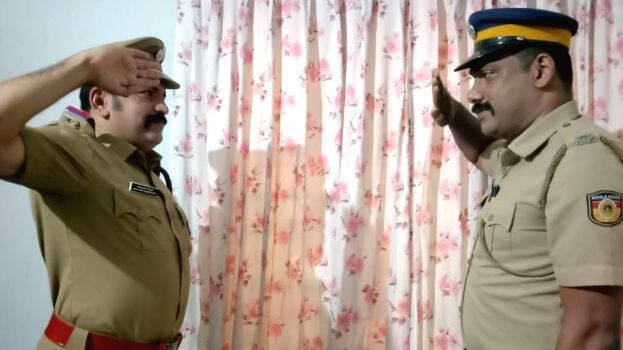 KIZHAKAMBALAM: A tale of two brothers, one is ASI and the other one is a civil police officer and their paternal cousin is also a policeman. This extraordinary family union has happened in Thadiyittaparambu station. ASI V. S Abubaker, his brother V S Shihab and Ibrahim Kutty are the relatives working together in this police station.
All three are senior police officers. Abubaker was recently promoted. The three brothers think that it is a coincidence that they are working together.
Abubaker and Shihab are the sons of Sulaiman and Beevi, members of Chellekulam Vallekattu family. The three brothers also have proved their mettle in art and cultural activities. Abubaker was the chess champion in 2019 state police meet. His brother Shihab is a singer and their cousin Ibrahim Kutty is a drama actor.