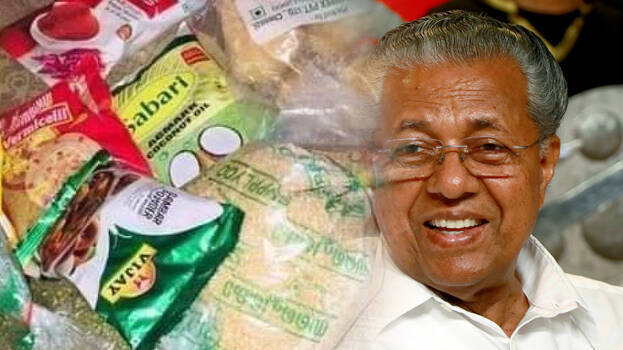 THIRUVANANTHAPURAM: We have heard and read about governments that provide everything free in other states, including Tamil Nadu. Even though the state government set an example by providing free food kits during the Covid period, the Keralites thought that things would end with that one kit during the epidemic. However, the government's reserves reached out to the public even during Onam.
At a time when Kerala was facing a severe financial crisis, the state government filled the stomachs and minds of the Malayalees by providing them with payasa kits. This is the first such incident in the history of the state. The government has promised to supply food kits through ration shops in the coming months.
The government is acting more cautiously in the context in which the quality of the items is being questioned. Supplyco has already started preparations to ensure the quality and weight of the food kit provided till December. Supplyco is preparing for drastic action under the strict direction of the food department.
The items purchased for the kit and the packing progress of the kits should be reported to the food department on a daily basis. A quality control officer should be assigned to ensure the quality of goods at each depot. The number of kits packed daily in each packing unit, the number of workers attending and the number of kits they have filled should be recorded in the register. The cost of the kit must be reported to the government accurately.
Supplyco has decided to tighten the quality control based on this. Supplyco has directed depot manager to check the quality of the products arriving at the depots as per the tender criteria. The committee's decision on whether to purchase or reject the product would be final. The minutes of committee meetings and findings on product quality should also be recorded in the quality register. The order also mentioned that the committee should make arrangements for expeditious testing of product samples to be tested in labs at NABL approved labs.
No jaggery again
From this month onwards the kits will have kadala, sugar, atta, coconut oil, chilly powder, salt, green gram and sambar gram. The controversial jaggery and pappadam will not be there in the kit. 87 lakh card holders in the state will get the kit.